IFOY Patronage
IFOY Sponsor
SP 1500

Crown Gabelstapler GmbH & Co. KG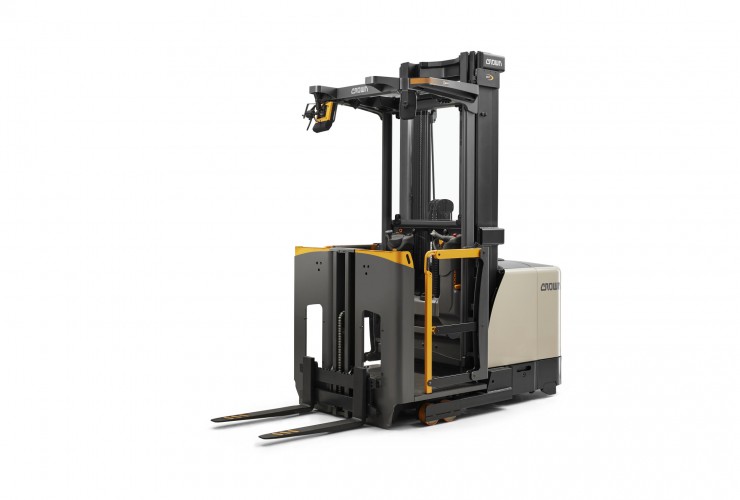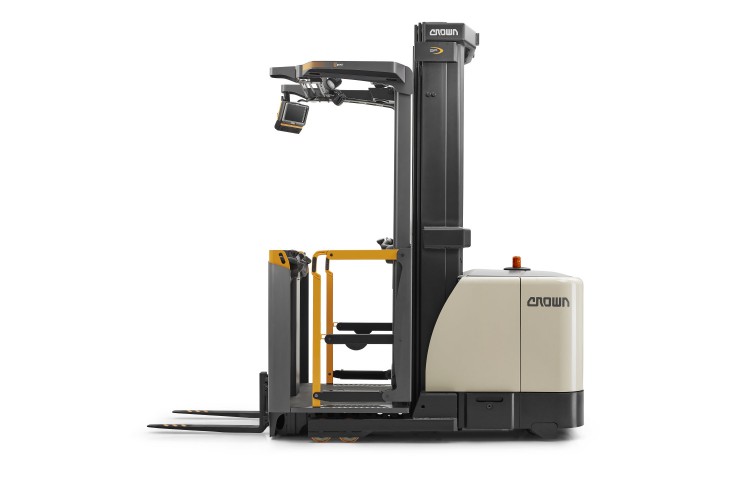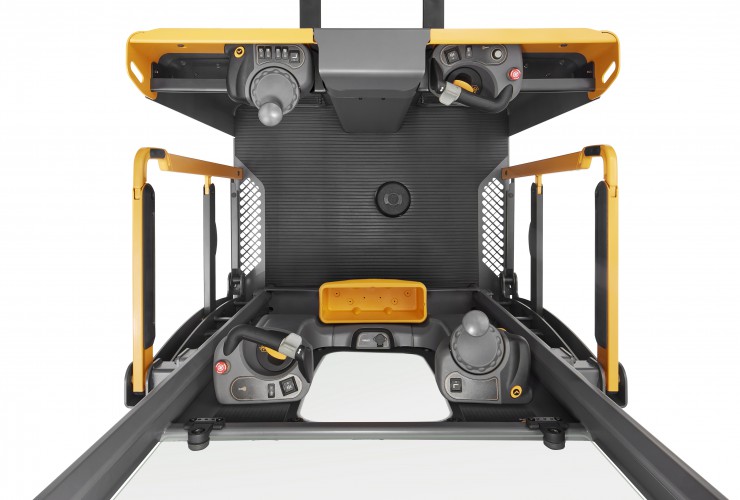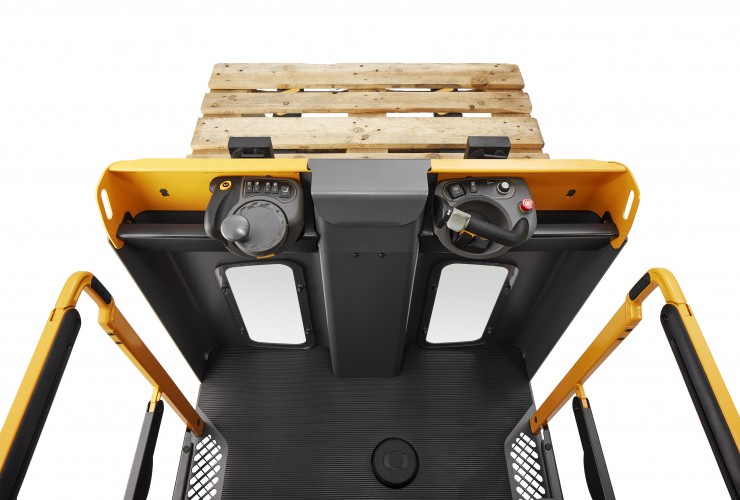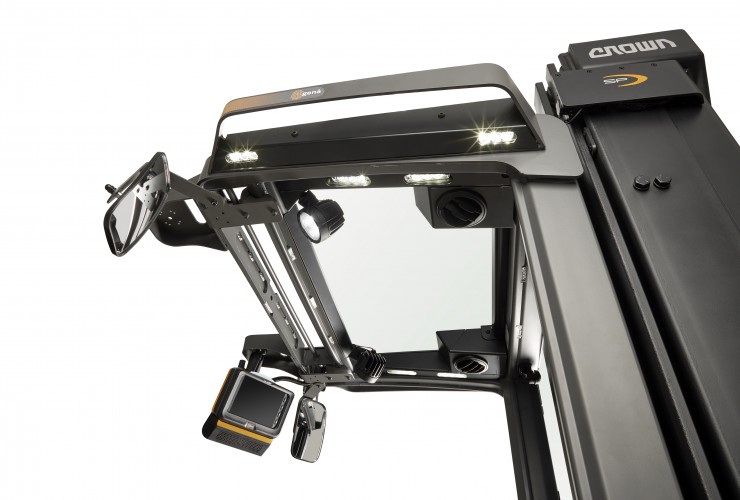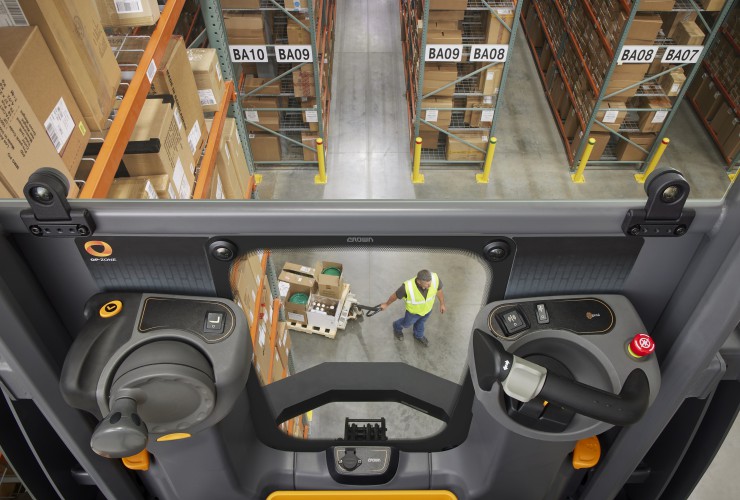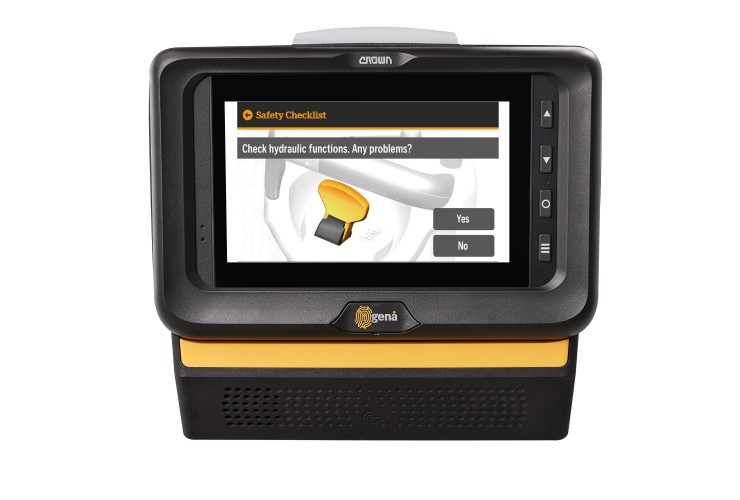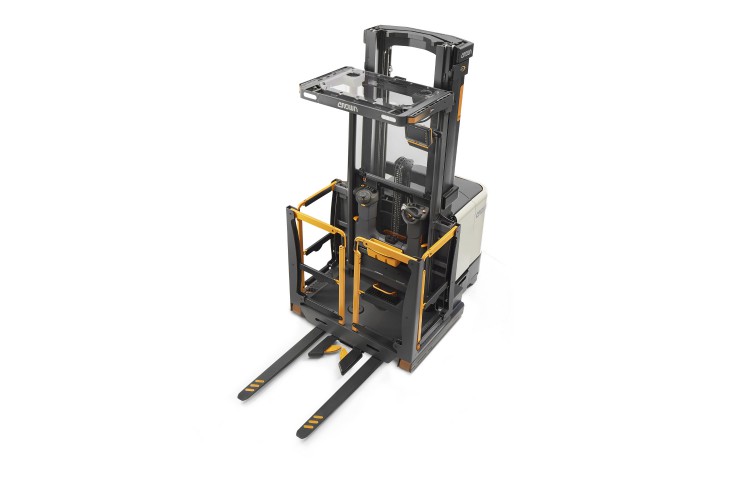 Crown SP 1500 Kommissionierstapler.
Crown Gabelstapler GmbH & Co. KG
IFOY-Kategorie
Warehouse Truck "highlifter"
Zusammenfassung
Der Kommissionierstapler SP 1500 ist Vorreiter in puncto effiziente Kommissionierung.
Der innovative, ergonomische Bedienerbereich wurde für die sich ständig wandelnden Anforderungen des Einzelhandels und des E-Commerce entwickelt. So bietet die SP 1500 Serie branchenführende Rundumsicht, Leistung und Geschwindigkeiten, einen individuell konfigurierbaren Bedienerbereich mit einstellbaren Bedienelementen. Crowns Betriebssystem der nächsten Generation gewährleistet eine optimierte Benutzerführung sowie Anpassungsoptionen, eine hohe Wartungsfreundlichkeit und die Integration des Flottenmanagementsystems InfoLink. Standardfunktionen wie Traktionskontrolle und regeneratives Absenken sowie das optionale Work Assist Zubehör tragen außerdem zur Steigerung von Durchsatz und Effizienz bei.
Beschreibung
Die Kommissierstapler der SP 1500 Serie erfüllen sowohl die Anforderungen der traditionellen Kommissionierung als auch die der sich ständig wandelnden Einsätze im Einzelhandel und E-Commerce. Mit branchenführender Rundumsicht und Leistung, effizientem und ergonomischem Arbeitsplatz sowie individuellen Plattformoptionen ist die SP 1500 Serie für unterschiedlichste Anforderungen geeignet.
---
Gerätetyp
Kommissionierstapler: SP 1520 / SP 1510
Technische Daten (alle Geräte)
| | |
| --- | --- |
| Antrieb | Elektro |
| Tragfähigkeit | 1000 / 1250 kg |
| Eigengewicht | 2855 kg |
| Bedienung | Stand |
| Fahrgeschwindigkeit mit Last | 12 km/h |
| Fahrgeschwindigkeit ohne Last | 12 km/h |
| Hubgeschwindigkeit mit Last | 0.43 (48V) m/s |
| Hubgeschwindigkeit ohne Last | 0.71 (48V) m/s |
| Senkgeschwindigkeit mit Last | 0.41 m/s |
| Senkgeschwindigkeit ohne Last | 0.41 m/s |
| Max.Hubhöhe | 10210 mm |
| Energieverbrauch nach VDI-Arbeitsspiel | kWh/h |
| Elektro-Trucks | |
| Batteriespannung | 24 / 48 V |
| Batteriekapazität | 930 Ah (48V) Ah |
| Batterieanschluss | SBE 320 |
| Batteriegewicht | 910 kg |
| Leistung Fahrmotor | 4.8 kW |
| Leistung Hubmotor | 15.0 kW |
| Schlepper | |
| Nennzugkraft | N |
| Kommissionierer/Kombigeräte | |
| Max. Greifhöhe | 11200 mm |
Sonstiges
Es handelt sich um
Vollständig neues Modell
Datum der Markteinführung
27.01.2023
Datum des Produktionsstarts
09.01.2023
Konkurrenzprodukte
Jungheinrich EKS
Linde V
STILL EK-X
Innovationen
Der neu gestaltete Bedienerbereich bietet hervorragende Rundumsicht, Stabilität, Flexibilität und Ergonomie für mehr Vertrauen, Komfort und Effizienz.
Ein branchenweit exklusives Mittelfenster bietet bei angehobener Plattform freie Sicht auf das Fahrzeugende.
Der konfigurierbare Bedienerbereich ist ausgestattet mit einstellbaren Bedienelementen, einer branchenweit einmaligen Einstellbarkeit des Lenkrads und integrierten Halterungen für Zubehör.
Die branchenführende Staplerleistung, einschließlich Hub-, Senk- und Fahrgeschwindigkeiten, in Kombination mit der serienmäßigen regenerativen Absenkung erhöht die Produktivität und die Betriebszeiten.
Das Touch-Display bietet intuitive Menüs, mehrere Sprachen und konfigurierbare Widgets, um die Produktivität zu steigern.
Ein robuster Kommissionierstapler mit maßgeschneiderten Energielösungen für optimierte Einsatzzeiten sowie verbesserte Service-Tools für eine schnellere und einfachere Wartung.
Marktrelevanz
Kommissionieranwendungen erfahren aufgrund der zunehmenden E-Commerce-Aktivitäten ein kontinuierliches Wachstum. Die Kommissionierstapler der Serie SP1500 sind für den Einsatz in einer Vielzahl von Anwendungen konzipiert, wie beispielsweise Einzelhandel, Großhandel, Möbel (montiert und unmontiert), Haushaltsgeräte, Kleinteile, Fertigung, Kommissionierung auf Wagen oder Plattformen usw.
Die Stückzahlen in Europa für diese Art von Kommissionierstaplern liegen bei circa 5.000 Fahrzeugen pro Jahr.
Kundennutzen
Die Hauptvorteile sind:
Höhere Produktivität.
Beste Rundumsicht.
Hervorragende Bedienereffizienz.
Hohe Einsatzzeiten.
Ergonomischer, individuell konfigurierbarer Bedienerbereich.
Intelligente Vernetzung des Staplers und Integration in die Prozesse des Kunden.
Sonderausstattung (IFOY Test-Gerät)
Induktivführung
Lastseitige Bedienelemente
LED-Scheinwerfer (am Fahrerschutzdach montiert)
Blaue Punktscheinwerfer
SP 1500

Crown Gabelstapler GmbH & Co. KG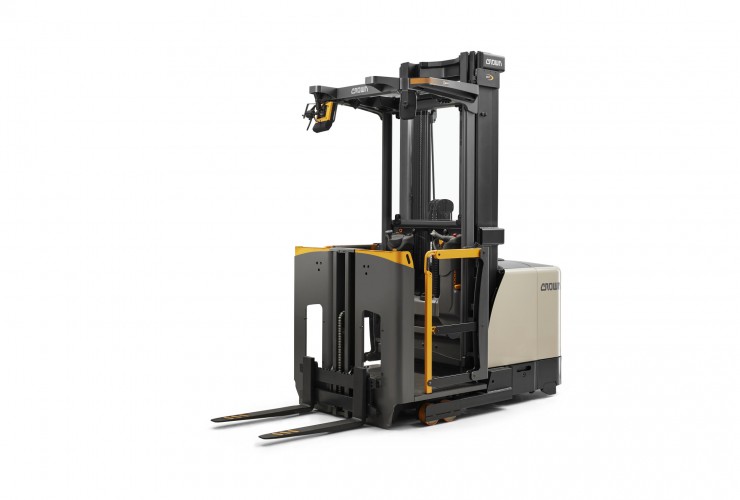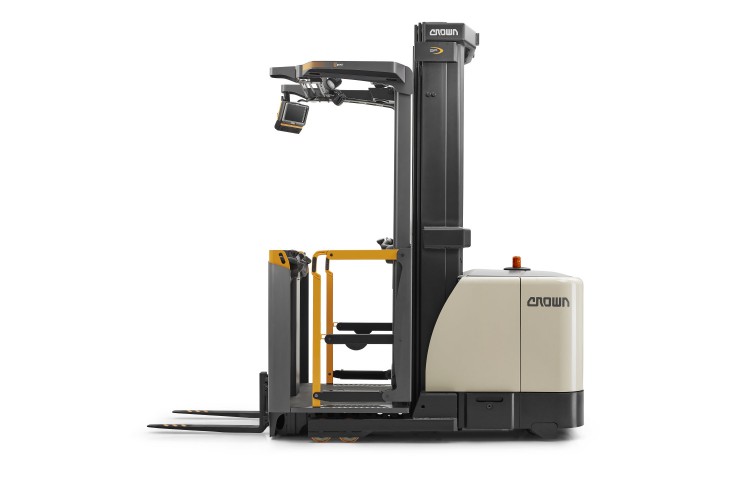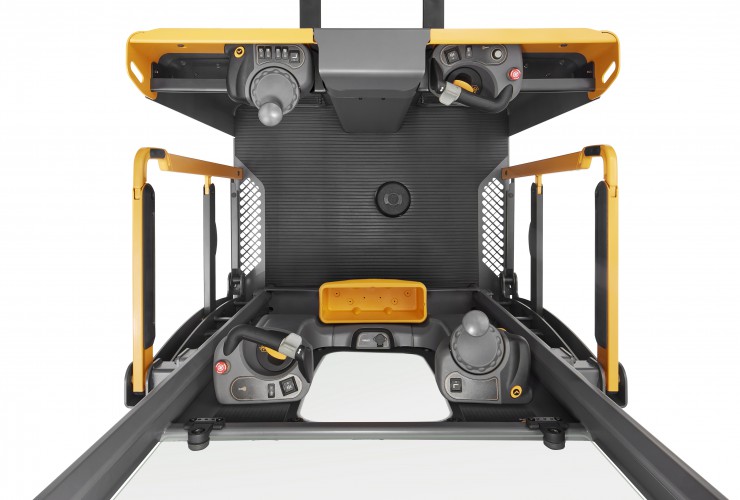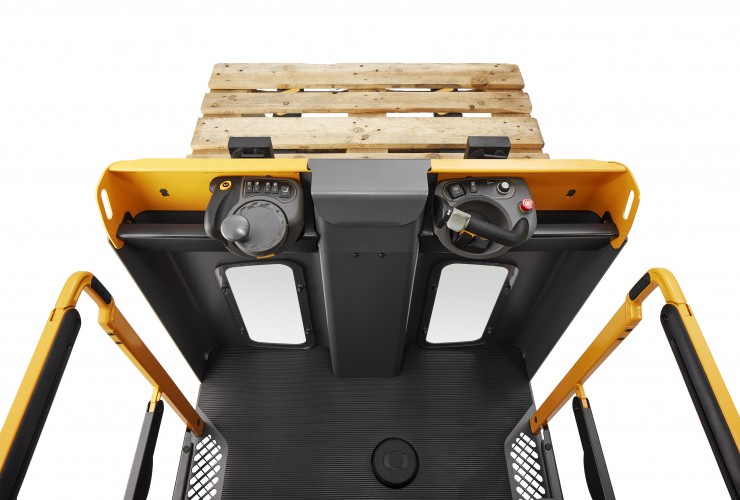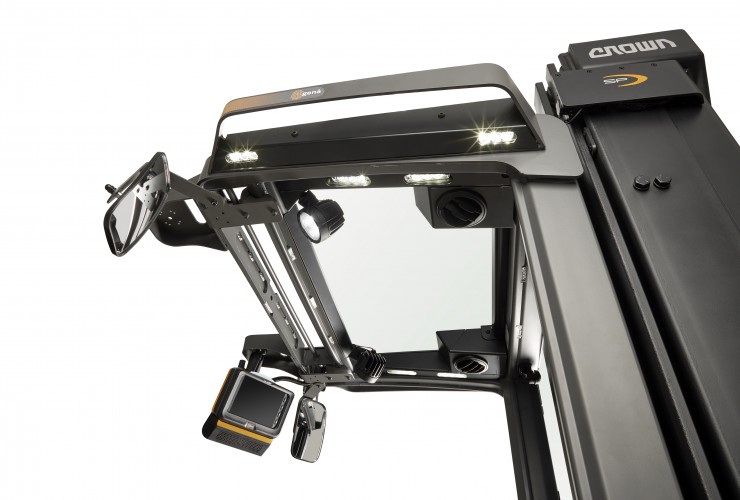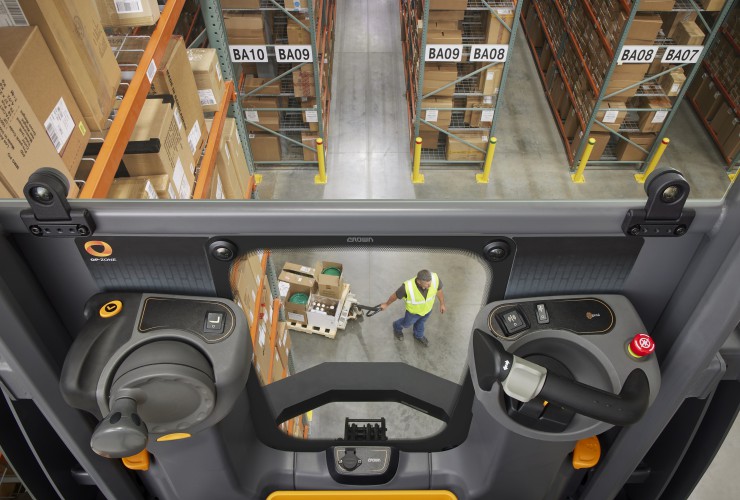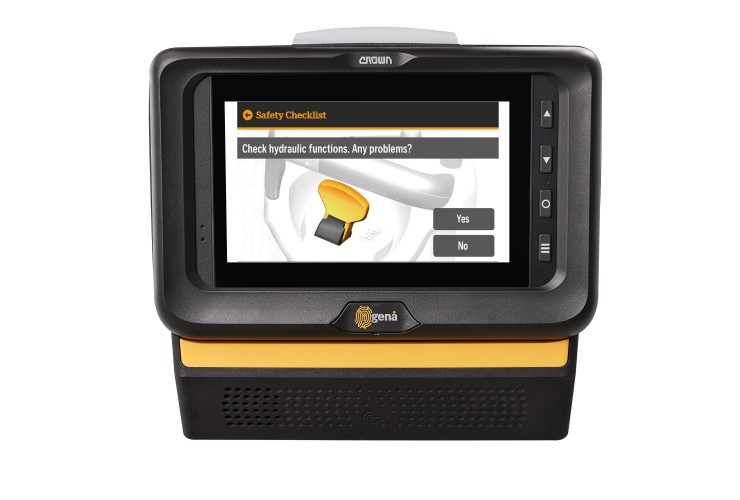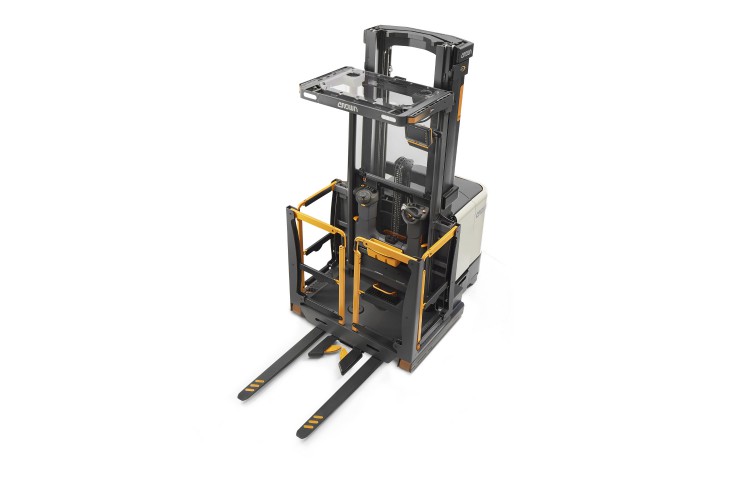 Crown SP 1500 high-level order picker.
Crown Gabelstapler GmbH & Co. KG
IFOY category
Warehouse Truck "highlifter"
Summary
The SP 1500 high-level order picker is the new standard for efficient order picking.
An innovative, ergonomic operator platform designed to address the evolving marketplace needs of store retail and e-commerce order picking with industry-leading visibility, performance and speeds, adjustable operator controls and workspace customisation. Crown's next generation operating system provides optimised user engagement and customisation as well as enhanced serviceability and integrated fleet management hardware. Standard features like traction control and regenerative lowering along with optional Work Assist solutions can be implemented to improve throughput and efficiency.
Description
The SP1500 Series high-level order picker addresses the ever-evolving marketplace needs for store retail and e-commerce order fulfillment in addition to traditional order picking application needs. Providing market leading visibility and truck performance, workspace efficiency and ergonomic operator controls, the SP1500 Series easily accommodates a diverse work force, promotes safe operation, and provides flexible platform solutions to meet multiple customer needs.
---
Truck model
Stockpicker: SP 1520 / SP 1510
Technical data (all trucks)
| | |
| --- | --- |
| Truck type | electro |
| Lift capacity/load | 1000 / 1250 kg |
| Truck weight | 2855 kg |
| Operation | stand-on |
| Driving speed with load | 12 km/h |
| Driving speed without load | 12 km/h |
| Lifting speed with load | 0.43 (48V) m/s |
| Lifting speed without load | 0.71 (48V) m/s |
| Lowering speed with load | 0.41 m/s |
| Lowering speed without load | 0.41 m/s |
| Max. lift height | 10210 mm |
| Power consumption according to VDI cycle | kWh/h |
| Electro-trucks | |
| Battery voltage | 24 / 48 V |
| Battery capacity | 930 Ah (48V) Ah |
| Battery connector | SBE 320 |
| Battery weight | 910 kg |
| Drive motor | 4.8 kW |
| Lift motor | 15.0 kW |
| Tow truck | |
| Nominal towing capacity | N |
| Orderpicking/Combitrucks | |
| Max. picking height | 11200 mm |
Miscellaneous
This model is a
Newly developed model
Date of rollout
2023-01-27
Start of series production
2023-01-09
Competitive products
Jungheinrich EKS
Linde V
STILL EK-X
Innovations
A redesigned operator platform provides excellent visibility, stability, flexibility and ergonomics for increased operator confidence, comfort, and efficiency.
An industry-exclusive standard middle window provides unmatched power unit-first visibility at height.
An operator compartment that provides a customisable workspace including adjustable operator controls, industry-exclusive steer tiller orientation and integrated accessory mounting.
Industry-leading truck performance including lift, lower and travel speeds combined with standard regenerative lowering enhance productivity and run times.
An intuitive truck user interface provides enhanced and customisable engagement. The industrial grade, display provides intuitive menus, multiple languages, and configurable widgets to enhance operator engagement, productivity, and situational awareness.
A robust truck with customised truck energy solutions to improve runtime along with improved serviceability tools for faster, easier maintenance.
Market relevance
Order picking applications are experiencing continued growth due to the increase in e-commerce activity.  The SP1500 Series order pickers are designed and intended to be utilised in any order picking application including retail, wholesale, furniture (assembled and not assembled), appliances, small parts, manufacturing, cart or platform picking, etc.
The industry units in Europe for this type of high-level order picker are approximately 5,000 trucks annually.
Customer benefit
The main advantages are:

Improved productivity.
Enhanced visibility.
Outstanding operator efficiency.
Increased uptime.
Ergonomic, customisable compartment.
Intelligent connectivity of the truck and integration into customer's processes.
Optional items (IFOY test truck)
Wire guidance
Load-facing operator controls
Blue floor spot light
Overhead guard-mounted LED spotlights