IFOY Patronage
IFOY Sponsor
AMR IL 1200

Continental Automotive Technologies GmbH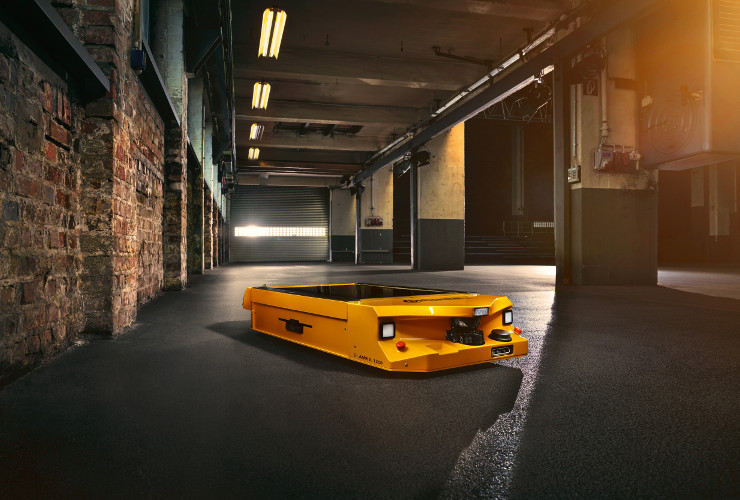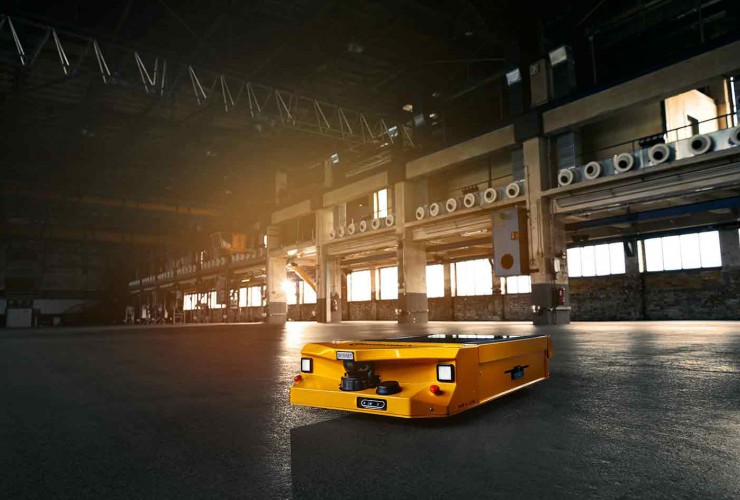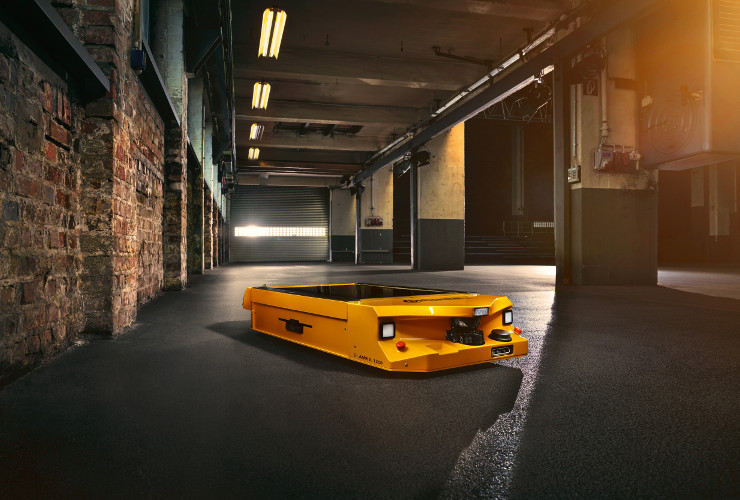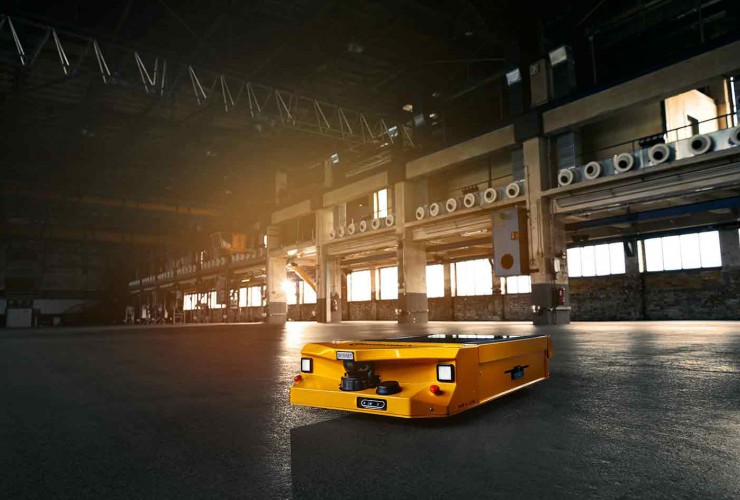 IFOY-Kategorie
Automated Guided Vehicle (AGV / AMR)
Zusammenfassung
Der AMR IL 1200 vereinfacht logistische Abläufe in Produktionswerken, Lagerhallen oder Logistikzentren. Versehen mit einer intelligenten Software und gepaart mit modernster Hardware, kann der AMR eigenständig Paletten bis 1.200 kg transportieren. Das autonom fahrende Fahrzeug ist eine attraktive Intralogistiklösung für die Produktion und Logistik.
Beschreibung
Der AMR IL 1200 automatisiert den Materialfluss in Produktionswerken, Lagerhallen oder Logistikzentren. Das robuste Fahrzeug ist dabei mit bewährten Technologien bestückt: Lidar-Sensoren zur 360-Grad-Erfassung des Umfelds, 3D-Kamerasysteme, eine intelligente Software sowie ein optionaler Ultra-Wide-Band-Transmitter zum exakten Live-Tracking des AMR im Flottenverbund lassen das Roboterfahrzeug zu einem wertvollen Mitarbeitenden werden. Es führt eigenständig Transportaufträge aus, kann Hindernisse umfahren und Alternativrouten errechnen. Ein optionales Flottenmanagement kann eine größere Flotte an AMR koordinieren.
Innovation
Zu den wichtigsten Innovationen des AMR Il 1200 im Vergleich zum Vorgängermodell zählen eine Erhöhung der Geschwindigkeit auf bis zu 2 m/s, welche einen noch schnelleren Transport bei gleichbleibender Sicherheit ermöglicht. Gewährleistet wird diese Sicherheit durch ein neues optimiertes Sensorkonzept, das zu einer Verbesserung der Rundum-Absicherung führt. Durch die optimierten Antriebskomponenten und eine Verkleinerung des Wendekreises wird der AMR IL 1200 im Vergleich zu seinem Vorgänger noch agiler und leistungsfähiger. Die Conti-typische Robustheit und Langlebigkeit der Hardware in Kombination mit mehreren neuen Aufbauten, unter anderem Cart, Load Module und Top Roller sorgen dafür, dass der AMR IL 1200 anders als sein Vorgänger für mehrere Use Cases Anwendungen findet. Im Vergleich zu der Konkurrenz auf dem Markt kann der AMR IL 1200 durch ein ultrakompaktes Design bei hoher Traglast von bis zu 1,2 Tonnen mit seinem integrierten Hubsystem herausstechen. Durch modernste Hard- und Software entsteht ein Produkt aus dem Hause Continental.
Marktrelevanz
AMR IL 1200 ist designt für den Palettentransport im produzierenden Gewerbe und der Logistik. Schwerpunkt für den IL 1200 ist die Produktionslogistik mit schweren Paletten, wie sie in der Automobilindustrie und dem Metallverarbeitenden Gewerbe vorkommt. Aber auch leichtere EUR- oder Industriepaletten transportiert der IL 1200 sicher und effizient.
Hauptvorteile für den Kunden
Mit dem AMR IL 1200 bekommt der Kunde eine innovative Intralogistiklösung, welche dabei hilft, ein hochflexibles Materialflusssystem zu etablieren. Durch sein kompaktes und modernes Design verbessert er zudem die interne Infrastruktur.
Die technisch erstklassigen Voraussetzungen des AMR IL 1200 führen dazu, dass er mit hoher Funktionalität und Sicherheit für den Mischverkehr mit anderen Flurfahrzeugen und Menschen geeignet ist. Durch die Auswahl zwischen den verschiedenen Use Cases/Aufbauten für den AMR IL 1200, ergeben sich verschiedenste Anwendungsbereiche, je nach Bedarf des Kunden. Die optimal aufeinander abgestimmten Funktionalitäten helfen dabei, die Zukunftsfähigkeit der Produktionsstandorte zu gewährleisten und diese bestmöglich aufzustellen.
Das breite Anwendungsgebiet sowie die Effizienz des AMR IL 1200 tragen dazu bei, dass bis zu 80% der operativen Kosten eingespart werden können. Die entstehende Produktivitätssteigerung, welche durch den AMR IL 1200 entsteht, führt zum einem ROI innerhalb der ersten 24 Monate nach der Anschaffung.
Technische Daten
Konkurrenzprodukte
keine Angaben / no comment
Video:
Our Autonomous Mobile Robot (AMR) carries the heavy stuff around on its own
AMR IL 1200

Continental Automotive Technologies GmbH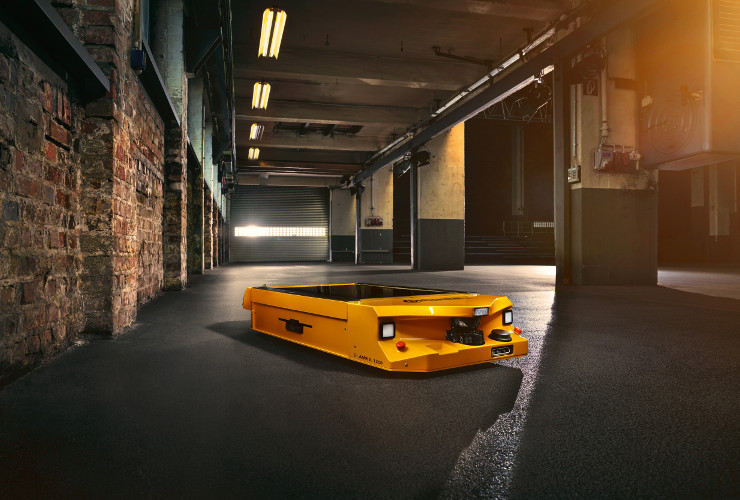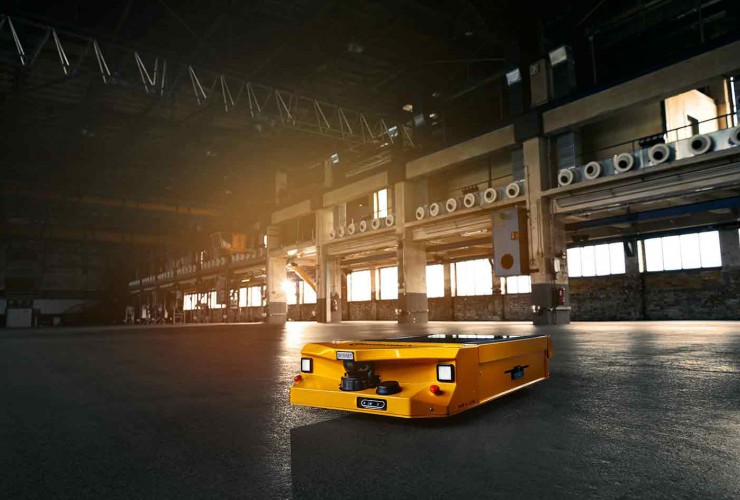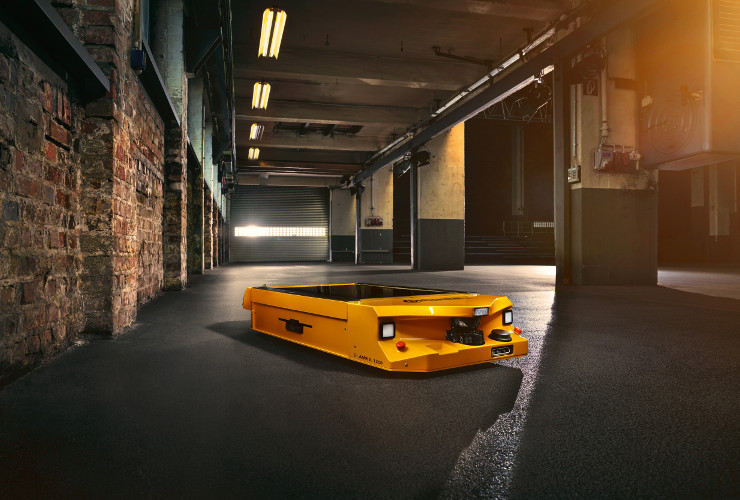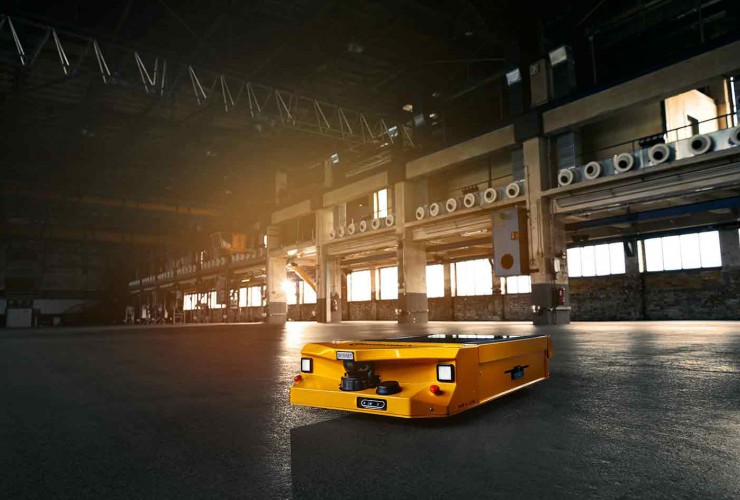 IFOY category
Automated Guided Vehicle (AGV / AMR)
Summary
The AMR IL 1200 simplifies logistical processes in production plants, warehouses or logistics centers. Thanks to its intelligent software and its state-of-the-art hardware, the AMR can transport pallets up to 1,200 kg independently. The autonomous vehicle is an attractive intralogistics solution for production and logistics.
Description
The AMR IL 1200 automates the flow of materials in production plants, warehouses or logistics centers. The robust vehicle is equipped with proven technologies: Lidar Sensors for the 360-degree coverage of the environment, 3D camera systems, intelligent software, and an optional ultra-wide band transmitter for precise live tracking of the AMR in the fleet network make the robot a valuable employee. It independently executes transport orders, can bypass obstacles and calculate alternative routes. An optional fleet management can coordinate a larger fleet of AMRs.
Innovation
Among the most important innovations of the AMR Il 1200 compared to its predecessor model are an increase in speed up to 2 m/s, which allows even faster transport while maintaining safety. This safety is guaranteed by a new optimized sensor concept which improves round-the-clock protection. Thanks to the optimized drive components and a reduction in the turning circle, the AMR IL 1200 becomes even more agile and more powerful than its predecessor. The Continental typical robustness and durability of the hardware in combination with several new configurations, including the Cart, Load Module and Top Roller, ensure that the AMR IL 1200 finds different uses than its predecessor. Compared to the competition on the market, the AMR IL 1200 can be distinguished by its ultra-compact design with high payload of up to 1.2 tons with its integrated lift system. Equiped with state-of-the-art hardware and software by Continental.
Marktet relevance
AMR IL 1200 is designed for pallet transport in manufacturing and logistics. The IL 1200 is focused on production logistics with heavy pallets, such as those found in the automotive and metal-working industries. The IL 1200 also transports lighter EUR or industrial pallets safely and efficiently.
Main customer benefits
With the AMR IL 1200, the customer receives an innovative intralogistics solution that helps to establish a highly flexible material flow system. Its compact and modern design also improves the internal infrastructure.
The AMR IL 1200's first-class technical features make it highly functional and safe to mix with other industrial vehicles and people. The choice between the different use cases/setups for the AMR IL 1200 gives rise to a wide range of applications depending on the customer's needs. The optimally coordinated functionalities help to ensure the future viability of production sites and to set them up in the best possible way.
The broad scope and efficiency of the AMR IL 1200 help to save up to 80% of operational costs. The resulting increase in productivity, which is generated by the AMR IL 1200, leads to an ROI within the first 24 months after the acquisition.
Technical data
Competitive products
keine Angaben / no comment
Video:
Our Autonomous Mobile Robot (AMR) carries the heavy stuff around on its own