IFOY Patronage
IFOY Sponsor
Airrob container handling robotic system

Zhejiang Libiao Robots Co., Ltd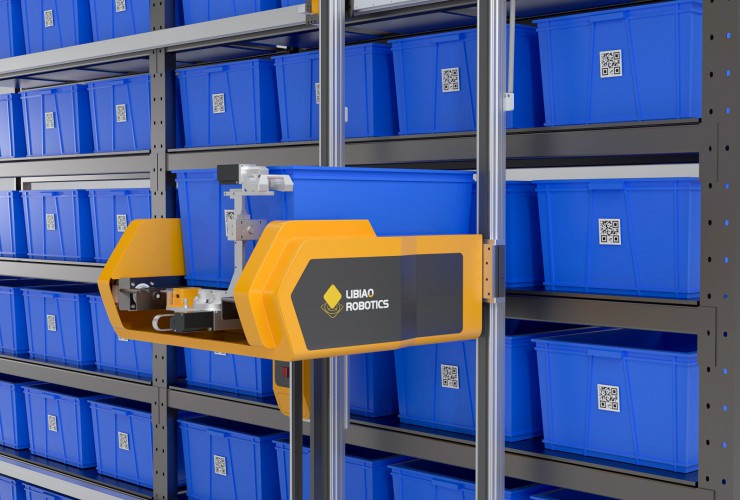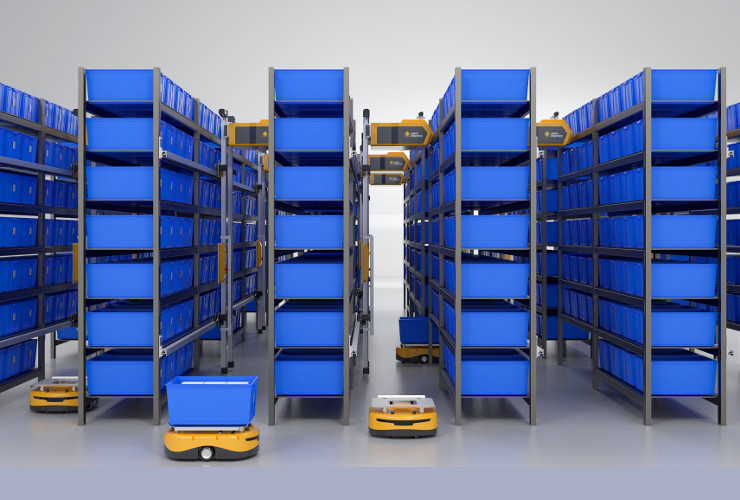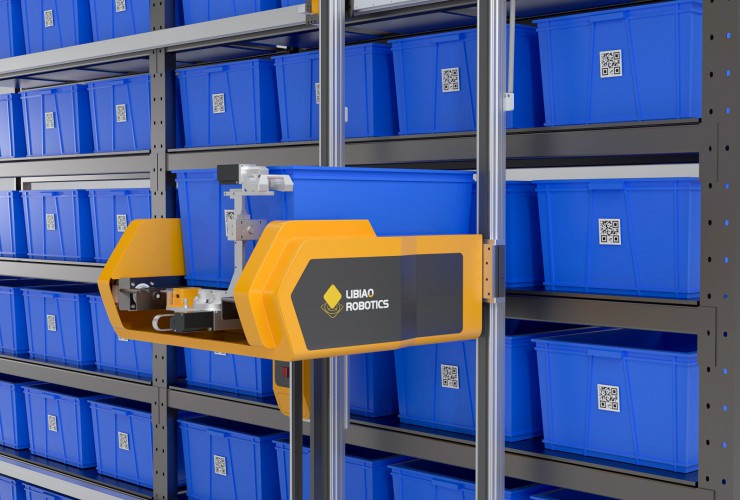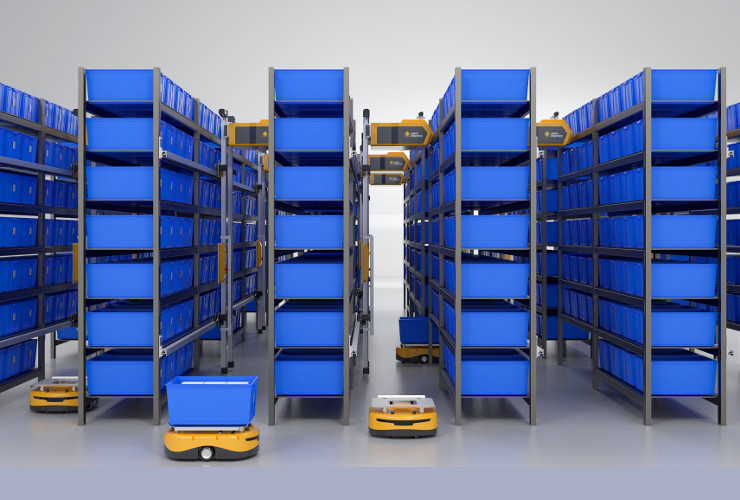 Libiao Robotics new Airrob container handling robotic system.
Libiao Robotics
IFOY-Kategorie
Intralogistics Robot
Zusammenfassung
Zhejiang Libiao Robots erfand vor fünf Jahren den ersten Sortierroboter der Welt, jetzt wurde ein weiteres neues Robotersystem namens Airrob container handling robotic system zur Handhabung von Kisten und Kunststoffbehältern entwickelt. Die Roboter können an den Regalen hochklettern und die Kunststoffbehälter lagern, kommissionieren, sortieren und bewegen. Der Kletterroboter kann sich vertikal und horizontal frei bewegen. Es handelt sich um ein einfaches, effizientes und flexibles System für das Fulfillment Center oder das Lagersystem an der Arbeitslinie. Im Vergleich zu Exotec, Squid und anderen ACR-Systemen in der Welt nach Angaben von Libiao Robots eine bessere Wahl. Die maximale Kapazität beträgt 35 kg.
Beschreibung
Das Airrob Behälterhandling-Robotersystem besteht aus vier Hauptteilen:
Zwei Stahlschienen, die horizontal an den Regalen befestigt sind.
Der Pick-Roboter ist mit einer aufrechten Säule ausgestattet, er kann die Säule vertikal erklimmen. Die horizontale Bewegung des Roboters erfolgt gemeinsam mit der Säule auf den beiden Stahlschienen.
Ein Trägerroboter befindet sich auf dem Boden, um den Behälter zur Arbeitsstation zu bringen.
Ein Steuerungssystem kontrolliert das gesamte System.
Es ist ein einfacher Weg, Mikro-Fulfillment-Center, kostengünstig, skalierbar, schnell und mobil zu installieren, und der Roboter auf dem Regal fährt linear für noch mehr Effizienz.
Im Moment sind zwei Kundenanwendungen im Einsatz, eine als cross-bond E-Commerce bei Shein, die andere ist ITOCHU.
Innovation
Airrob ist eine Lösung für jede Sortier- oder Lageranwendung. Es kann in den Bereichen E-Commerce, Schuhe, Kleidung, Kosmetik und Pharmazie sowie für die intensive Lagerung von Produktionsteilen eingesetzt werden.
Vorteile sind:
Schnelle und einfache Installation.
Platz- und Arbeitskräftesparender.
Niedrige Investitionskosten.
fexibel skalierbar und an veränderte Auftragslage anpassbar.
Außerdem benötigt das Airrob-Robotersystem keine Schrauben auf dem Boden (es zerstört den Boden nicht und kann bei Bedarf leicht an einen anderen Ort gebracht werden).
Das erste Innovationsprodukt von Libiao war der T-Sortierroboter (Leserwahlprodukte des MMH 2018) und das zweite ist das vertikale 3D-Sortiersystem (RBR50-Innovationspreis 2022). Das Airrob container handling robotic system soll ein weiteres wichtiges Produkt werden.
Mitbewerber sind: Locus Robotics, Exotec skypod system, Hai Robotics ACR system, Squid von Bionichive.
Marktrelevanz
Das Libiao Airrob case/container handling robotic system wird nach Meinung von Libiao Robots einen neuen Standard für mobile Roboter setzen und die bestehenden Lösungen grundlegend verändern.
Die Designlogik des Systems ist relativ einfach, ebenso wie die Umsetzung beim Kunden, dennoch steckt eine Menge Knowhow darin. Es gibt mehr als zehn Modelle dieses Produkts, die seit mehr als einem Jahr getestet und erprobt sind.
Für den potenziellen Markt, die strategischen Kunden und Händler wie Tompkins Robotics in den USA, Koerber Logistics in Europa und Endkunden wie Shein, ITOCHU, Walmart, Sketchers, China Post und Greece Post ist es ein Milliarden-Dollar-Produkt.
Das Airrob case/container handling robotic system kann künftig auch in der Fertigungsindustrie eingesetzt werden, was seine Martktrelevanz noch weiter erhöht.
Hauptvorteile für den Kunden
Das Airrob container handling robotic system eignet sich sowohl für die Neueinrichtung als auch für die Aufrüstung bestehender Lager.
Vorteile für die Kunden:
Einfache Installation in nur einer Woche.
Einfaches Design und hohe Fehlertoleranz.
Flexibel und austauschbar, die Kapazität kann durch Hinzufügen oder Auslagern von Geräten angepasst werden, ohne den Boden zu zerstören.
Energiesparend und umweltfreundlich: Im Vergleich zu anderen Lösungen spart Airrob mehr als 30% Energie.
Verbesserte Leistung mit weniger Personalaufwand und hoher Genauigkeit.
Digitalisierte und intelligente Lager- und Sortierfunktion im Lager.
Niedrige Kosten mit schnellem Return on Investment (ROI).
Technische Daten
Konkurrenzprodukte
Locus Robotics
Exotec skypod system
Hai Robotics ACR system
Airrob container handling robotic system

Zhejiang Libiao Robots Co., Ltd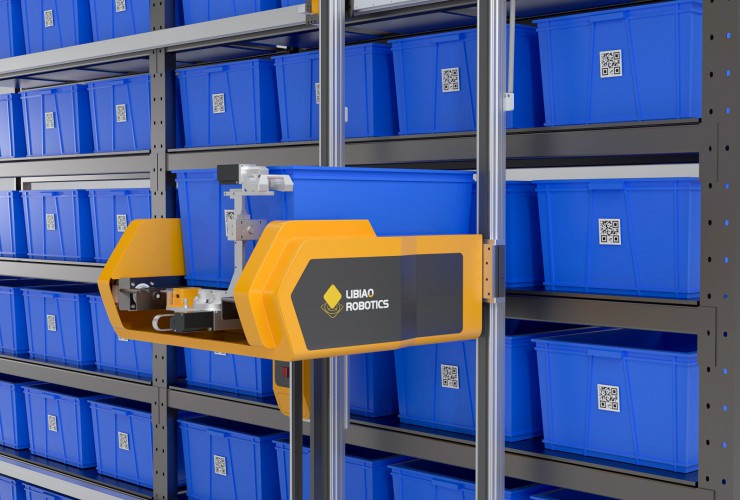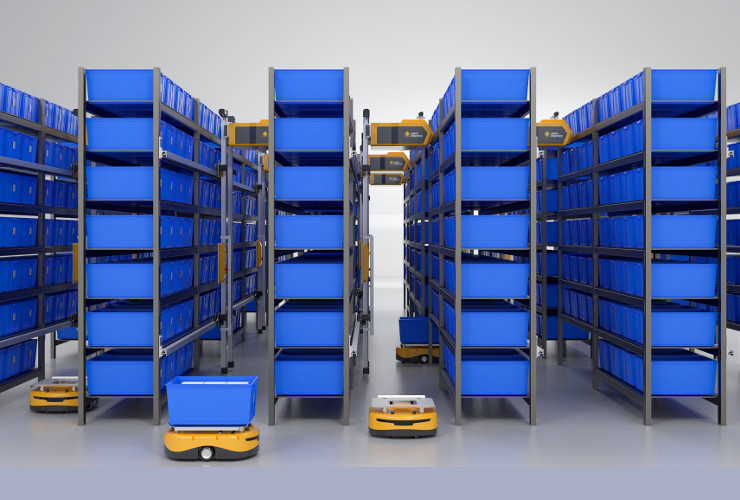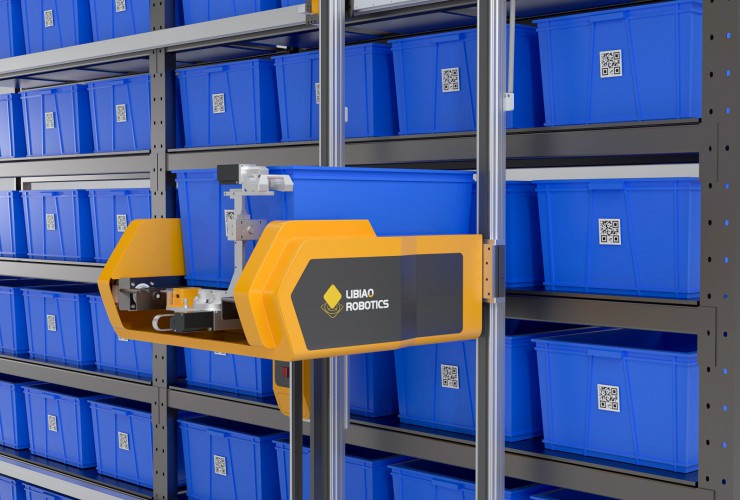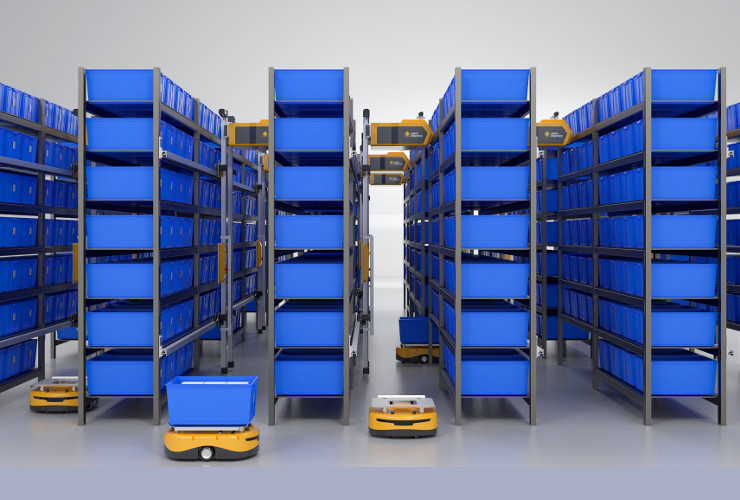 Libiao Robots news Airrob container handling robotic system.
Libiao Robotics
IFOY category
Intralogistics Robot
Summary
Zhejiang Libiao Robots invented the world's first sortation robots five years ago, now they created another new robotic system named Airrob container handling robotic system to the world. The robots can climb the racks, and storing, picking, sorting, and moving the plastic containers, the climbing robot can move vertical and horizontal direction freely. It is a simple, efficient and flexible system for the fulfillment center or the work-line-side storge system. A better choice compared to Exotec and Squid and other ACR system in the world, according to Libiao Robots. The maximum capacity is 35 kg.
Description
The Airrob container handling system consists of four main parts:
Two steel rails attached horizontally to the racks.
The pick robot is equipped with an upright column, it can climb the column vertically. The horizontal moveof the robot is done together with the column on the two steel rails.
A carrier robot is located on the floor to move the container to the work station.
One steering system controls the whole system.
It is an easy way to install micro-fulfillment centers, cost-effective, scalable, fast and moving, and the robot on the rack runs linearly for even more efficiency.
At the moment there are two customer applications in use, one is cross-bond e-commerce at Shein, the other is ITOCHU.
Innovation
Airrob is a solution for any sorting or storage application. It can be used in e-commerce, footwear, apparel, cosmetics and pharmaceuticals, as well as for intensive storage of production parts.
Advantages are:
Quick and easy installation.
Space and labor saving.
Low investment costs.
Flexibly scalable and adaptable to changing order situations.
In addition, the Airrob does not require screws on the floor (it does not destroy the floor and can be easily moved to another location if needed).
Libiao's first innovation product was the T-sorting robot (MMH 2018 reader's choice) and the second is the 3D vertical sorting system (2022 RBR50 innovation award). The Airrob container handling robotic system is expected to become another important product.
Competitors are: Locus Robotics, Exotec skypod system, Hai Robotics ACR system, Squid by Bionichive.
Marktet relevance
The Libiao Airrob case/container handling robotic system will set a new standard for mobile robots and fundamentally change existing solutions, according to Libiao Robots.
The design logic of the system is relatively simple, as is the implementation at the customer site, yet there is a lot of knowhow behind it. There are more than ten patterns of this product, which have been tested and proven for more than a year.
It is considered a billion dollar product for the potential market, strategic customers and distributors such as Tompkins Robotics in the U.S., Koerber Logistics in Europe, and end customers such as Shein, ITOCHU, Walmart, Sketchers, China Post, and Greece Post.
In the future, the Airrob case/container handling robotic system can also be used in the manufacturing industry, further increasing its market relevance.
Main customer benefits
The Airrob container handling robotic system is suitable for both new installations and retrofits of existing warehouses.
Benefits for customers:
Easy installation in just one week.
Simple design and high fault tolerance.
Flexible and removable, capacity can be adjusted by adding or removing equipment without destroying the floor.
Energy saving and environmentally friendly: compared to other solutions, Airrob saves more than 30% energy.
Improved performance with less manpower and high accuracy.
Digitized and intelligent storage and sorting function in the warehouse.
Low cost with fast return on investment (ROI).
Technical data
Competitive products
Locus Robotics
Exotec skypod system
Hai Robotics ACR system