IFOY Patronage
IFOY Sponsor
IFOY Partner
Messe Dortmund is official partner of the IFOY AWARD.
Cascade is official partner of the IFOY AWARD.
CHEP is official partner of the IFOY AWARD.
GARBE Industrial Real Estate is official partner of the IFOY AWARD.
LTG is official partner of the IFOY AWARD.
Fliegl is official partner of the IFOY AWARD.
InfoLink Flottenmanagement bei Spicers

Crown Gabelstapler GmbH & Co. KG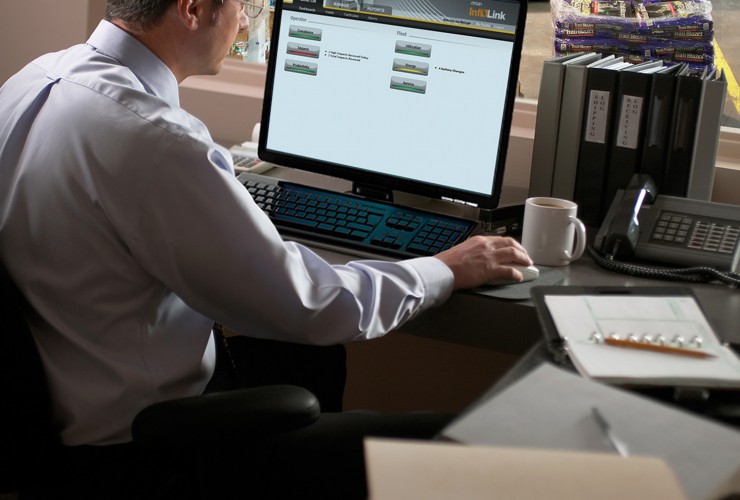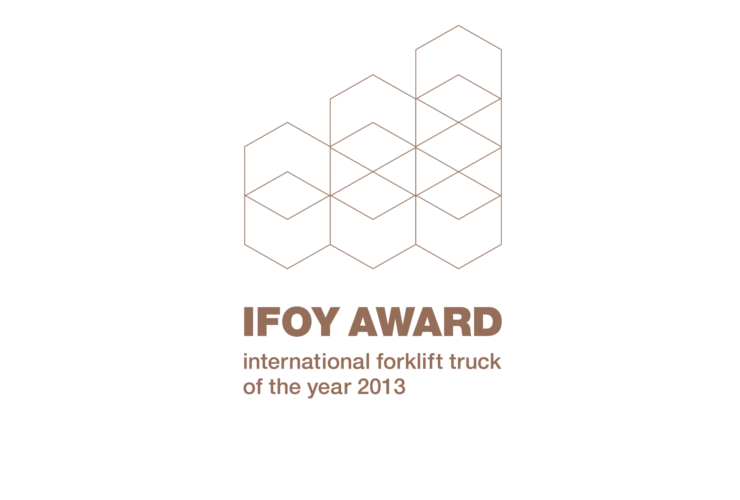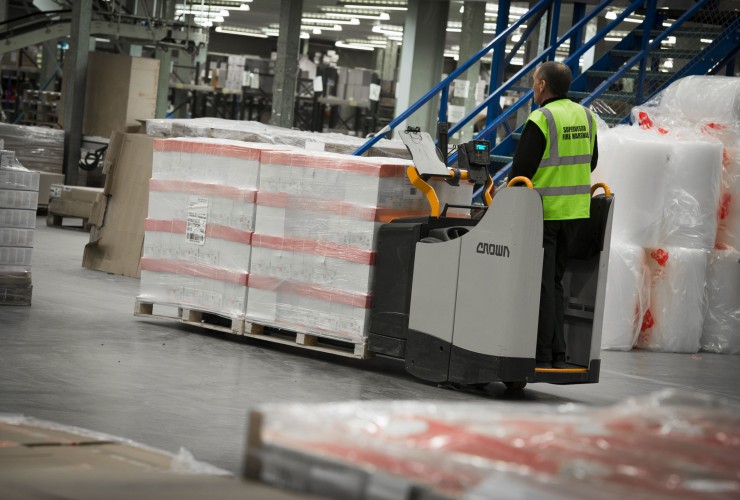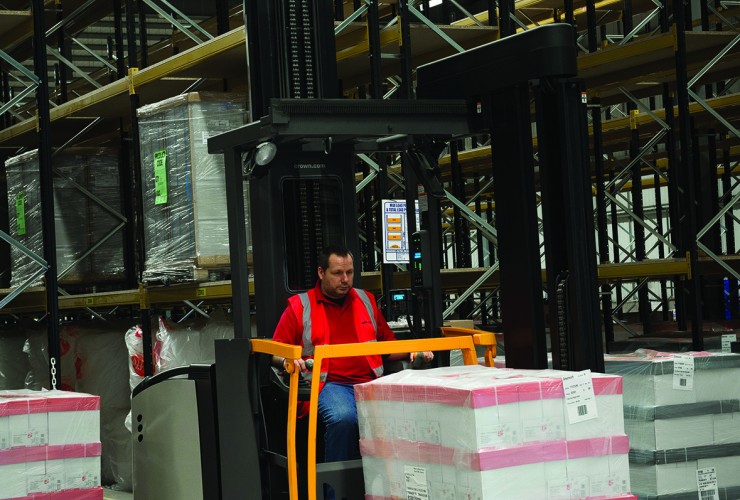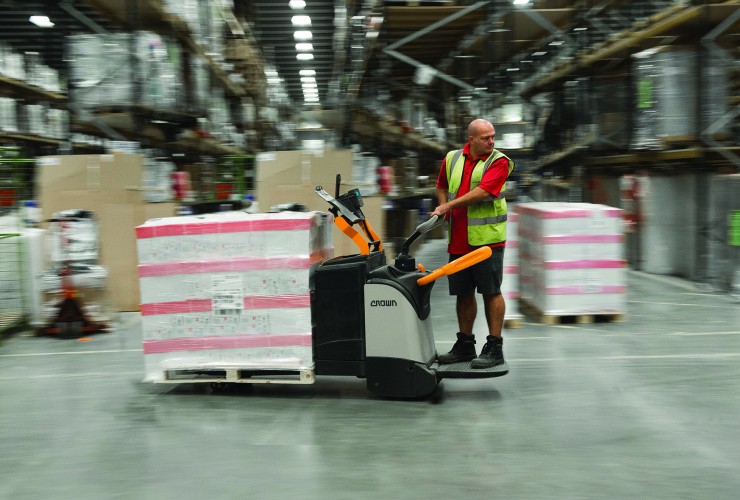 Kommandozentrale: Das Crown InfoLink®-Flottenmanagementsystem
Crown
IFOY-Kategorie
Zusammenfassung der Lösung
Mit einer mehr als 17.000 Artikel umfassenden Produktpalette, einschließlich der beim Bürobedarf führenden Marke 5Star™, sowie mit acht strategisch verteilten Vertriebszentren ist Spicers einer der größten britischen Großhandelsanbieter für Bürobedarf und Verbrauchsmaterialien. Nach der Übernahme durch das Venture-Capital-Unternehmen Better Capital wollte Spicers die eigene Effizienz steigern und bei der Materialflusstechnik Kosten reduzieren. Nach einer sorgfältigen Ausschreibungsphase wählte man eine Flotte neuer Flurförderzeuge von Crown, alle ausgestattet mit der neuesten Version des innovativen InfoLink® Flottenmanagementsystems von Crown.
Crown ist mit um mehr als 90 Prozent reduzierten Wartungs- und Reparaturkosten die erste Wahl für Spicers, die führende Großhandelskette für Bürobedarf in Großbritannien. Dank InfoLink® konnte Spicers den Umfang der Staplerflotte von 154 auf 86 Fahrzeuge reduzieren, wobei die Kosten für Wartung und Reparaturen von mehr als 11.000 GBP pro Monat auf monatlich weniger als 1000 GBP gesenkt wurden – eine Einsparung von mehr als 90 Prozent. Beim weiteren Einsatz der Flotte wird deren Umfang voraussichtlich um weitere 15 Prozent auf 73 Einheiten reduziert.
Kunde
Spicers Limited
Umsetzungszeitraum
Von: 01.08.2012
Bis: 31.12.2012
Bewerbungsunterlagen
PDF-Datei zur Bewerbung: 121220 IFOY_Application_Forklift Solutions_Crown_de.pdf
InfoLink Fleetmanagement at Spicers

Crown Gabelstapler GmbH & Co. KG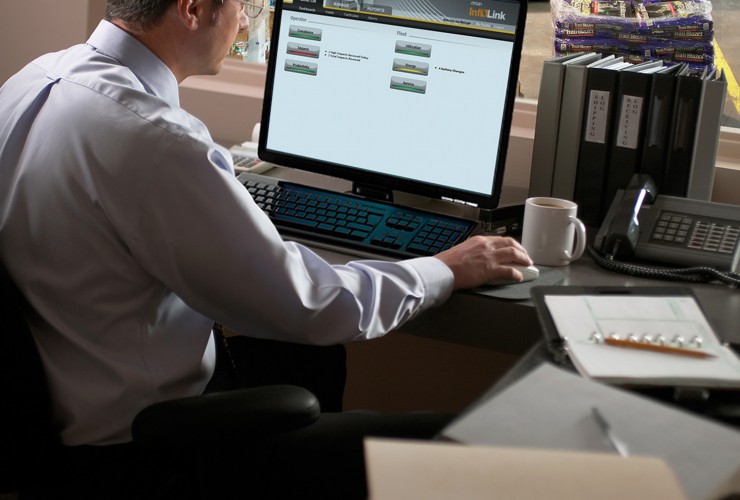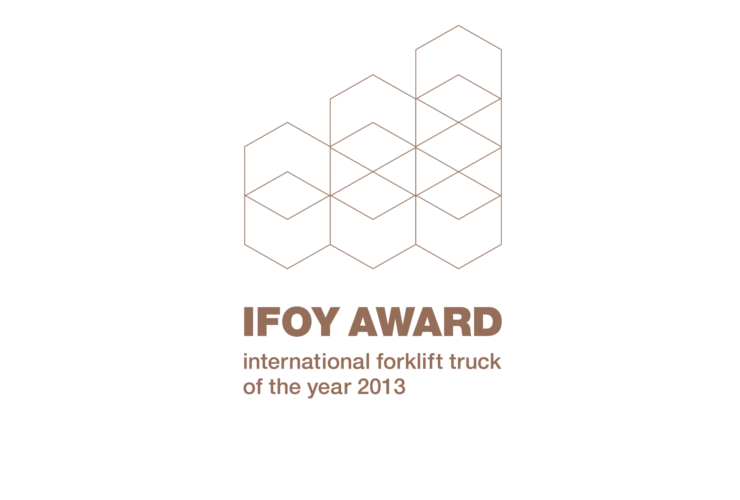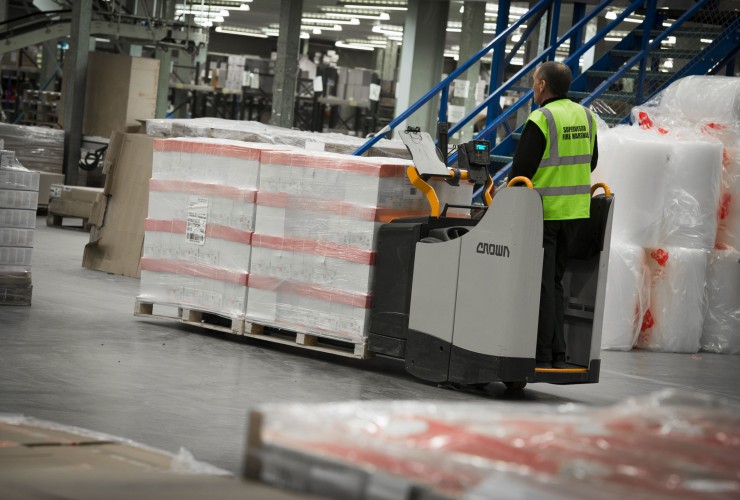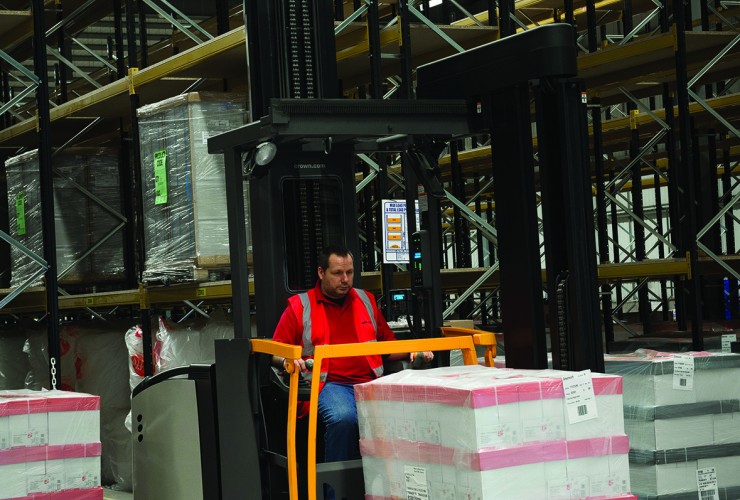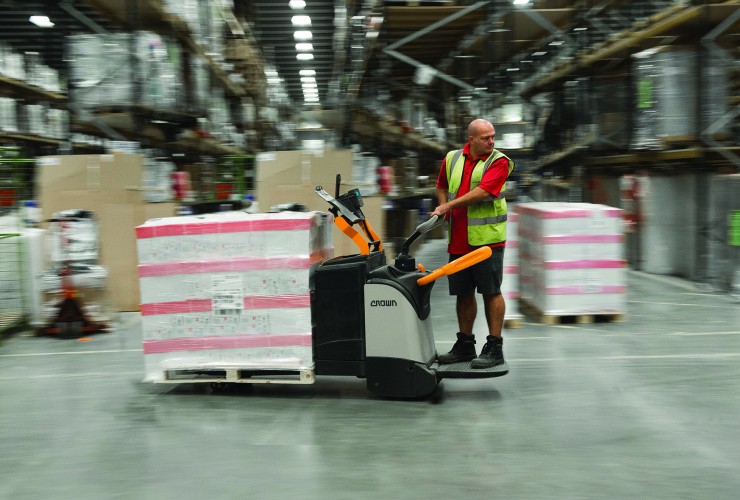 Command centre: The Crown InfoLink® Fleet Management System
Crown
IFOY Category
Summary of the Solution
Offering over 17,000 items from its product portfolio, including leading stationery brand 5Star™, and operating from eight strategically located distribution centres, Spicers is one of the UK's largest wholesale providers of stationery and office supplies. Following acquisition by venture capitalist firm Better Capital, Spicers wanted to improve efficiency and reduce cost in its MHE fleet – and after an extensive tendering process chose a fleet of new Crown materials handling equipment, all fitted with the latest version of Crown's innovative InfoLink® fleet management system.  
Infolink has enabled Spicers to reduce the size of their forklift truck fleet from 154 units down to 86 units with maintenance and damage billing reducing from over £11,000 per month to less than £1000.00 per month – a reduction of over 90%.  Further fleet utilisation will result in a further 15% reduction in the fleet size, down to around 73 units.
Customer
Spicers Limited
Realisation Phase
From: 2012-08-01
To: 2012-12-31
Entry Documents
PDF-file of entry: 121220 IFOY_Application_Forklift Solutions_Crown_en.pdf