IFOY Patronage
IFOY Sponsor
1MRobotics

1MRobotics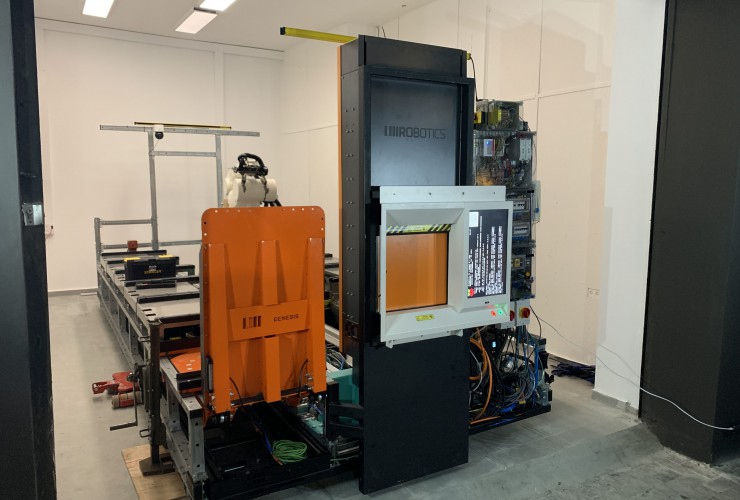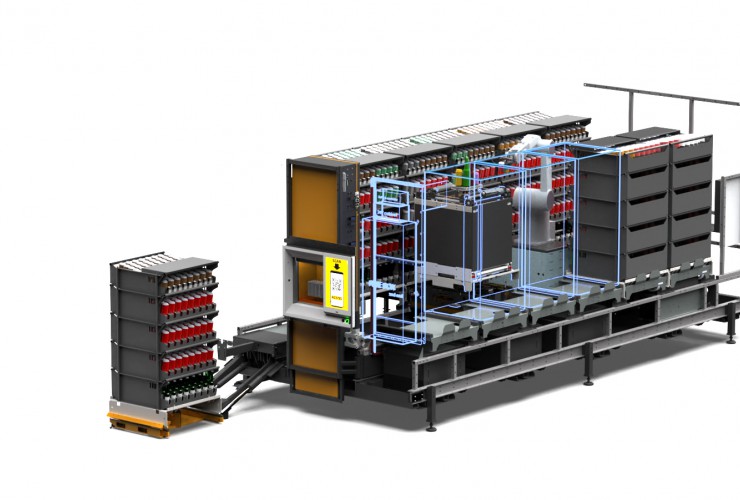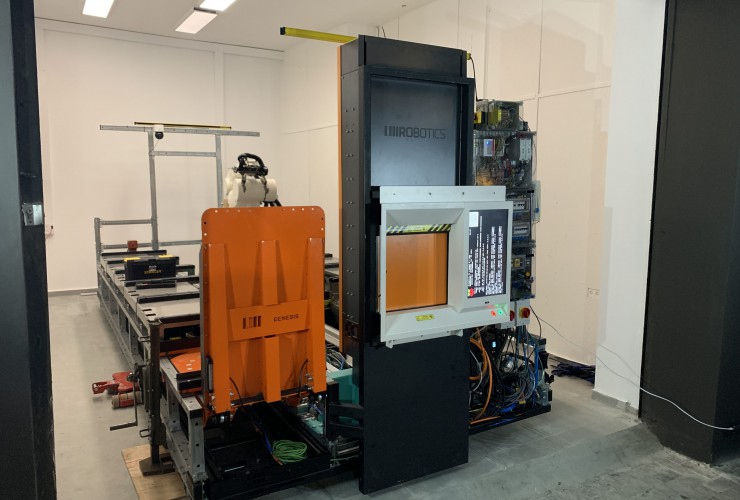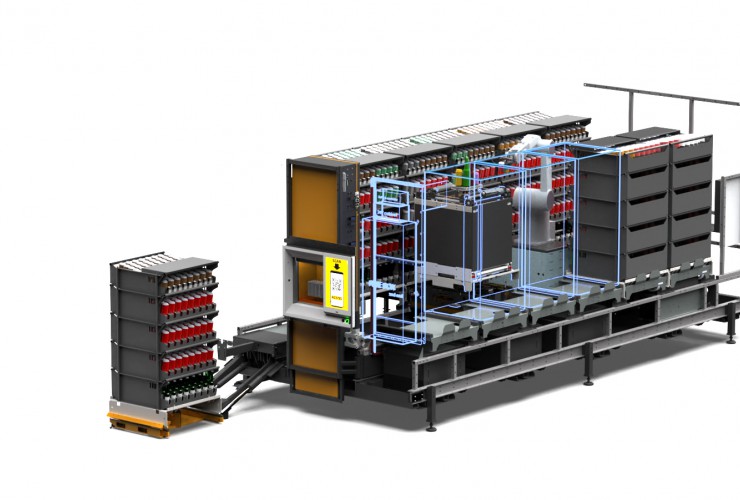 1MRobotics: Automatisiertes Nano-Fulfillment-Center für den Omnichannel-Handel.
1MRobotics
IFOY-Kategorie
Start-up of the Year
Zusammenfassung
Die Zustellung auf der letzten Meile ist ein äußerst anspruchsvoller Bereich, in dem jeder Einzelhändler oder Betreiber darauf drängt, mit maximaler Effizienz und in den kürzest möglichen Zeitfenstern zu liefern. Die Idee der "Darkstores" ist eine neue Infrastrukturklasse, die für den B2C-Einzelhandel und den Quick-Commerce unerlässlich ist. Sie hat jedoch ein großes Problem: die enormen Betriebskosten, die sie nicht skalierbar machen. 1MRobotics entwickelt Roboter-Darkstores der nächsten Generation, die speziell auf den Bedarf an schneller Lieferung ausgerichtet sind (mit Blick auf schnelle Expansion und optimale Wirtschaftlichkeit).
Beschreibung
1MRobotics entwickelt automatisierte Nano-Fulfillment-Center für den Omnichannel-Einzelhandel, die eine schnelle Lieferung in erheblichem Umfang ermöglichen. Wir setzen Robotik und Automatisierung ein, um eine überörtliche Abwicklung zu ermöglichen, während wir den Personalbestand auf ein absolutes Minimum reduzieren, wenn nicht sogar auf Null. Dies ermöglicht eine schnelle Expansion in einem Bruchteil der Zeit, der Kosten und der Größe eines Standardlagers oder eines Darkstores.
Die Systeme werden weltweit in Standardcontainern geliefert und sind sofort einsatzbereit. Vor Ort können sie entweder als eigenständige Einheiten (in den Containern) oder in jeder beliebigen Einzelhandelseinrichtung eingesetzt werden  ̶  was 1MRobotics die Flexibilität gibt, seine Einheiten an jedem beliebigen Ort der Welt zu positionieren. 1MRobotics bietet eine vollständige Automatisierung und einen modularen Ansatz, der einen schnellen Einsatz auf globaler Ebene ermöglicht und gleichzeitig eine erhebliche Senkung der Betriebskosten gewährleistet.
Innovation
Ziel ist es, eine neue, globale technologische Infrastruktur für den Last-Mile-Fulfillment-Sektor zu schaffen, die jedes bestehende Fulfillment-Netzwerk ergänzen würde. Ein wichtiger Teil der Lösung ist der ganzheitliche Ansatz zur Bereitstellung eines Hardware- und Software-Ökosystems, um einen reibungslosen Betrieb in jeder Größenordnung und Komplexität zu gewährleisten.
Erhebliche Verringerung des Personalbestands – im Durchschnitt wird der Personalbestand um etwa 80% reduziert.
Reduzierung des Flächenbedarfs – die Nano-Fulfillment-Zentren ermöglichen eine Reduzierung des Flächenbedarfs um etwa 75% (dies ist auch für künftige Expansionen und kleinere Anlagen wichtig).
Schneller Versand – Lösung für Marken, um einen schnellen Versand zu ermöglichen und mit anderen Einzelhändlern und Quick-Commerce-Anbietern in großem Umfang zu konkurrieren.
Standardlösung (sofort einsatzbereit) ohne Investitionskosten (Capex) – das Geschäftsmodell basiert auf operationellen Kosten (Opex).
Marktrelevanz
1MRobotics sieht eine enorme Nachfrage nach seinem Angebot – von CPG (Consumer Packaged Goods), die auf DTC (Direct-to-Consumer) umsteigen, bis hin zu Quick-Commerce-Anbietern, die überall auf der Welt entstehen, sind die Erwartungen der Verbraucher an eine schnellere Lieferung unbestritten. Das Unternehmen hat sich zur Aufgabe gemacht, vollautomatische, kleine und flexible Darkstores zu entwickeln, die den größten Marken und Dienstleistern der Welt eine effektive und profitable Abwicklung der letzten Meile ermöglichen. M1Robotics hat bereits vier Kunden in verschiedenen Branchen und befindet sich in fortgeschrittenen Gesprächen mit weltweit führenden Unternehmen.
Hauptvorteile für den Kunden
Die Technologielösungen unterstützen ein echtes Omnichannel-Fulfillment (Direct-to-Consumer-Lieferung, Click&Collect, Retouren, usw.) und ermöglichen gleichzeitig einen 24/7-Betrieb in unmittelbarer Nähe – das bedeutet, dass Kunden Zugang zu einem Fulfillment-Service erhalten, der jederzeit und überall verfügbar ist.
Hauptvorteile sind:
Kürzere Lieferzeiten für die Kunden (einschließlich Kommissionierung und Verpackung).
Deutliche Senkung der Transportkosten (da die Nano-Fulfillment-Zentren näher am Kunden sind) und die Möglichkeit, EVs und automatisierte/autonome Transportfahrzeuge zu nutzen.
Maximale Reduzierung des Personalbestands.
Erhebliche Verringerung des Flächenbedarfs für die Lagerung.
Verringerung der menschlichen Fehler.
Flexibles Mietmodell (Opex).
Technische Daten
Video:
https://youtu.be/3xZOsKbhKNA
1MRobotics

1MRobotics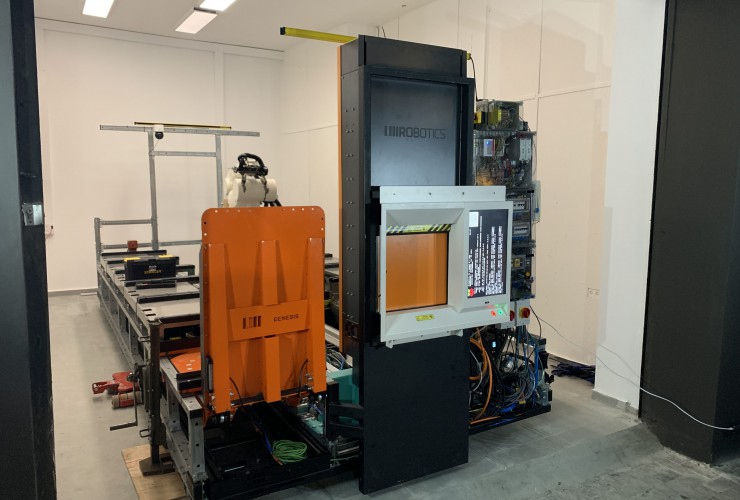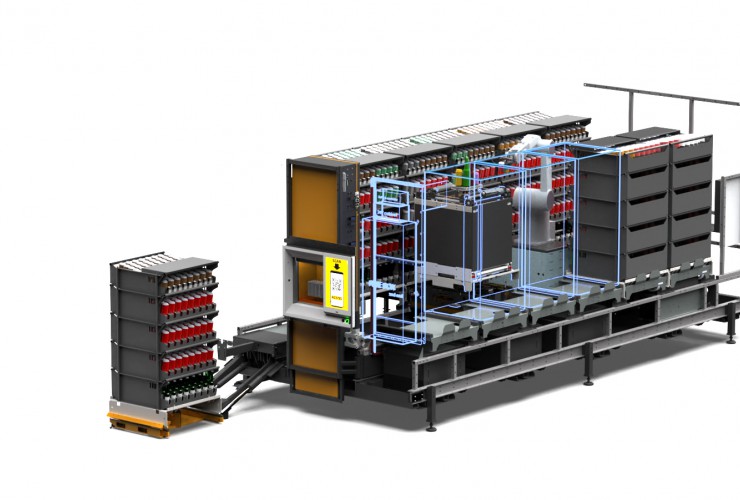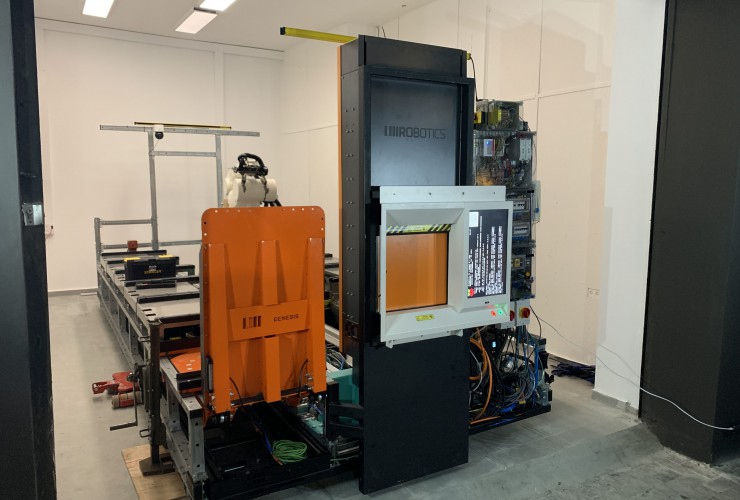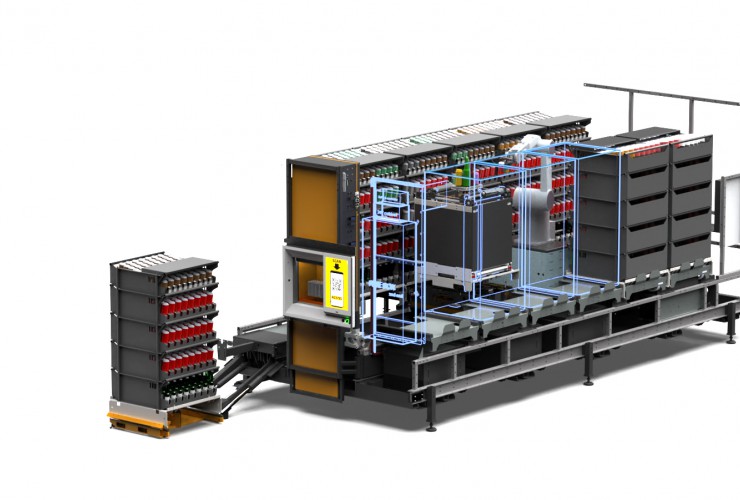 1MRobotics: Automated nano-fulfillment center for omnichannel retail.
1MRobotics
IFOY category
Start-up of the Year
Summary
Last-mile delivery is a highly challenging space, where any retailer or operator is pushing to deliver at maximal efficiency, and in the shortest time windows possible. The idea of "darkstores" serves as a new class of infrastructure, essential for direct-to-consumer retail and quick commerce. But it has one major problem: huge operating costs, which makes it unscalable. 1MRobotics develops next-generation robotic darkstores designed specifically to meet the need for rapid delivery (addressing quick expansion and optimal unit economics).
Description
1MRobotics develops automated nano-fulfillment centers for omnichannel retail, enabling rapid delivery at scale. The company leverages robotics and automation to enable hyperlocal fulfillment, this while reducing headcount to the bare minimum, if not zero; This while supporting rapid expansion in a fraction of the time, cost, and size of a standard warehousing facility or darkstore.
The systems are shipped globally inside standard shipping containers, ready to operate. On-site, they are deployable either as stand-alone units (within the containers) or inside any retail facility  ̶  allowing 1MRobotics the flexibility to position its units in any point around the world. 1MRobotics brings full automation and a modular approach, enabling rapid deployment at a global scale, while ensuring a significant operational cost reduction.
Innovation
Goal is to create a new, global technology infrastructure for the last-mile fulfillment sector that would complement any existing fulfillment network. An important part of the solution is the holistic approach to providing a hardware and software ecosystem in order to ensure a smooth operation at any scale and complexity.
A significant workforce reduction – on average around 80% reduction in staffing is realized.
Real-estate space reduction – the nano-fulfillment centers enable to achieve around 75% reduction in real-estate space (this is also important for future expansion and smaller facilities).
Enabling rapid delivery – this is the best solution for brands to launch rapid delivery and compete with other retailers & quick commerce players at scale.
Off-the-shelf (ready to go) solution at zero investment costs (Capex) – the business model is based on operational costs (Opex).
Marktet relevance
1MRobotics sees a huge demand for our offering – from CPGs (consumer packaged goods) that are shifting to DTC (direct-to-consumer), to quick commerce players that are emerging all around the world, the consumer expectations for faster delivery are undisputed.The company sets out to develop fully automated, small, and flexible darkstores enabling effective and profitable last-mile operations for the world's largest brands and service providers. There are already four customers in various sectors, and are in advanced talked with global leading players.
Main customer benefits
The technology solutions support true omnichannel fulfillment (direct-to-consumer delivery, click&collect, returns, etc.), while enabling 24/7 operations and in hyperlocal proximity – this means that customers gain access to fulfillment service that is readily available whenever and wherever they need it.
Most important benefits are:
Shorter fulfillment time to customers (including picking & packing).
Significant reduction in transportation costs (because the nano fulfillment centers are closer to customers) and also being able to leverage EVs and automated/autonomous transportation vehicles.
Maximal reduction in headcount.
Significant reduction in real-estate size requirement for storage.
Reduction of human error.
Flexible rental (Opex) model.
Technical data
Video:
https://youtu.be/3xZOsKbhKNA